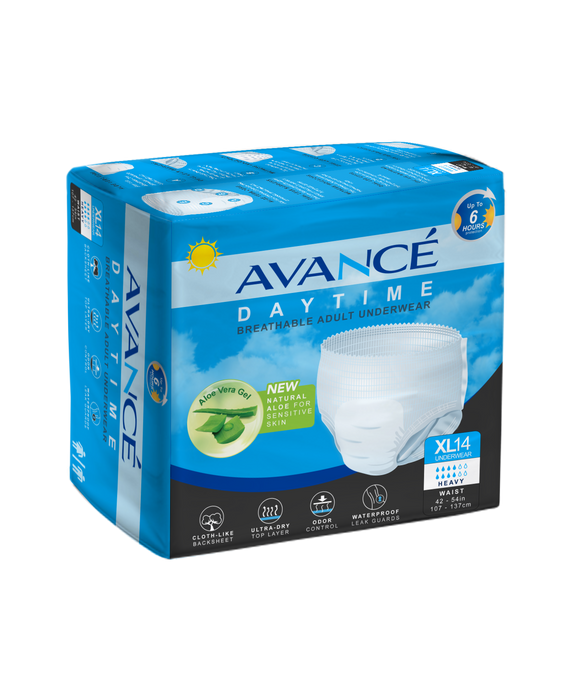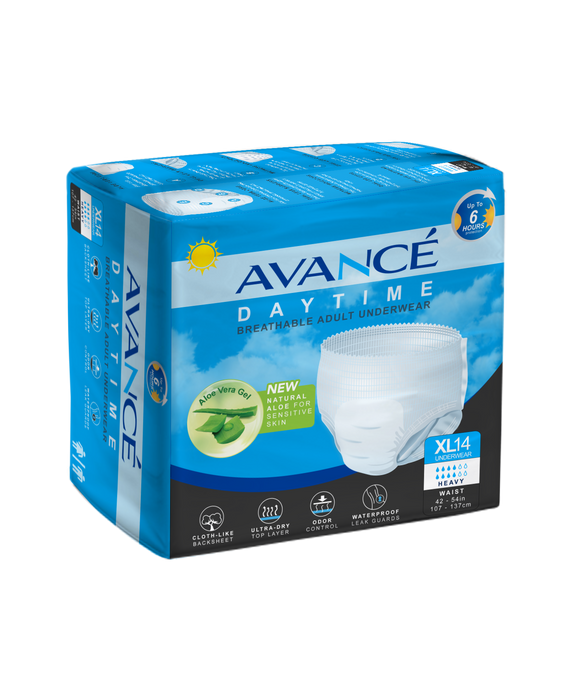 Avancé Aloe Daytime Breathable Adult Protective Underwear X-Large
by Smart Choice Medical
Waist Size:
42" - 54" 



Aloe Vera Core:
Aloe Vera absorption Core provides comfortable contact with skin.



Dual Leak Barriers:
Dual Leak Barriers guard the lateral section of the pants to provide a hydrophobic barrier.



Wetness Indicators:
Triple Wetness Indicators ensure maximum protection and reduce waste.



Dual Leg Cuffs:

Dual Leg Cuffs add an extra hydrophobic layer of protection for a secure fit.



360° Air Waistband:

Full 360° elastic Waistband features cloth-like breathable material for circulation of Air.