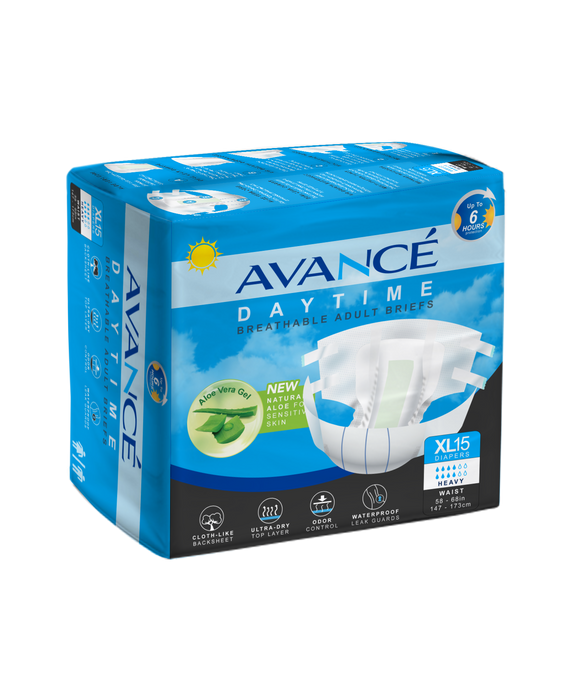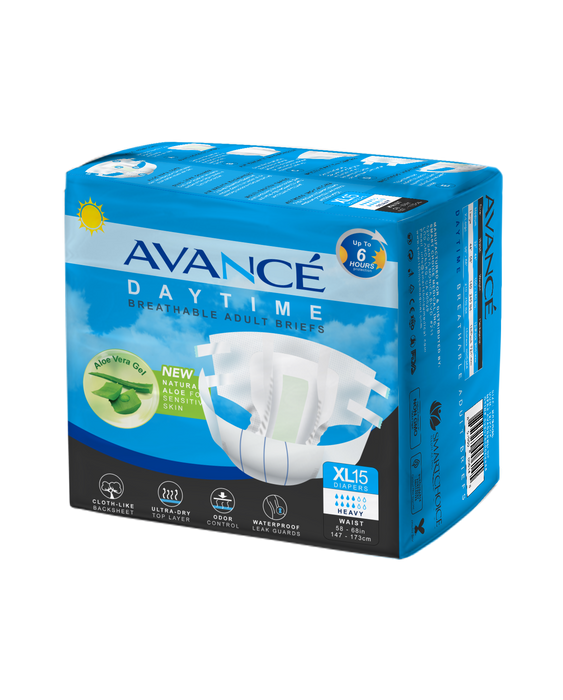 Avancé Aloe Daytime Breathable Adult Briefs X-Large
by Smart Choice Medical
Waist Range: 
58" - 68"


Aloe Vera Core:
Aloe Vera Absorption Core provides comfortable contact with skin.
 
Dual Leak Guards:
Dual Leak Guards on the lateral sections of the diaper provide a hydrophobic barrier.


Air Breathe Backsheet:
Cloth-like Breathable Backsheet material allows for circulation of air, reducing excessive moisture build up.
 

Multi-Fasten Tapes:
Dual functioning closures include glue and Velcro style fasteners for safer securement of the brief. 


Wetness Indicators:
Triple Wetness Indicators ensure maximum protection and reduce wasteful usage.